NEWS
'Forgive Owusu Bempah, don't attack him'- National Chief Imam begs Muslims
The National Chief Imam, Sheikh Dr. Osmanu Nuhu Sharubutu, has pleaded with Muslims in the country to forgive Rev Isaac Owusu Bempah.
The pastor has come under the spotlight after he prophesied the death of some prominent persons in the country, including the National Chief Imam.
This led to some angry youth taking the law into their own hands by storming Owusu Bempah's church at Odorkor to vandalise properties.
The youth, wielding machetes and other weapons, invaded the Glorious Word and Power Ministries International premises in Accra, where Rev Isaac Owusu Bempah himself is the head pastor.
They broke the church's glass windows and louvres as well as billboards bearing the man of God' image.
A video of the hostile scene was filmed and posted online, showing a man believed to be the security man on duty running for his life.
But responding to the attack on Owusu Bempah's church, the National Chief Imam called on all Ghanaian Muslims to forgive the pastor.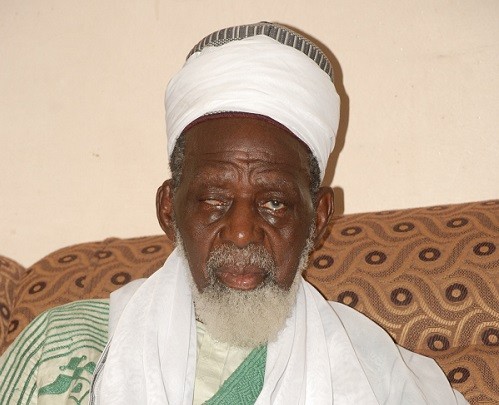 The National Chief Imam wants Muslims to forgive Rev. Owusu Bempah

He also urged them to refrain from attacking him or his church, insisting there is the need to maintain the peace that has existed between Muslims and Christians.
"We are living in peace with fellow Christians and other religion so let's maintain that relationship. Leave him with his character and forgive him," Sheikh Dr. Osmanu Nuhu Sharubutu said.
"As for death every soul shall taste it either today or tomorrow so no need to attack the man. Please leave him and forgive him, I am begging you, I am begging you," he added.