NEWS
Kuami Eugene deletes tweet claiming he bought 2 luxurious watches worth over Gh120k – Did he lie?
Eugene shared a photo of one Patek Philippe and Vacheron Constantin Dragon wrist watches he said he pampered with after working so hard in 2018. 

Kuami Eugene's now deleted tweet

Kuami's post was met with two reactions from fans. Some were happy for him and wished him well whilst others were in doubt if Eugene could actually afford such time pieces because those luxurious watches come at a hefty price over Gh100k.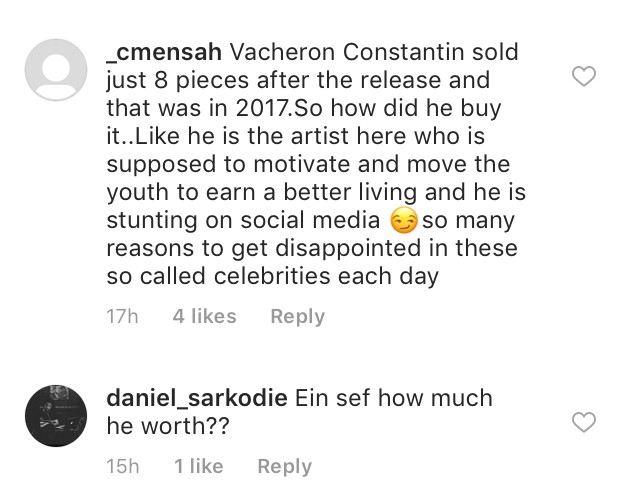 Fans react to Kuami Eugene's claim

Whilst the debate is growing on social media, pulseghana.com.gh has noticed that the "Angela" Hitmaker has deleted the tweet. 
So we are asking did he lie or he just doesn't want to be the target of the time thieve? 
Tell us what you think