NEWS
Police recaptures Takoradi 'serial kidnapper' who broke out of jail
The Western Regional Police has recaptured the alleged 'serial kidnapper' who broke out of the Takoradi Central Police Station last week.
According to a report by TV3 Ghana, Samuel Wilson was arrested from his hideout in Takoradi Thursday night.
The suspect is reportedly behind the high profile kidnappings in the Takoradi and other communities in the Western Region.
He was initially arrested by the Bureau of National Investigations (BNI) and handed over to the police for investigations.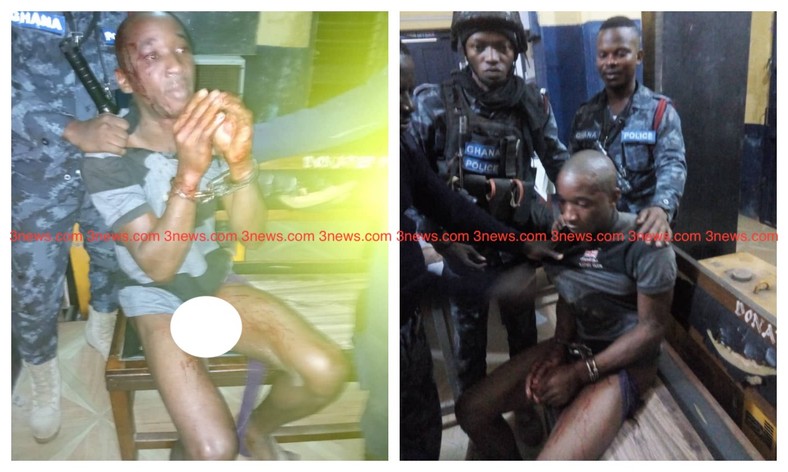 Police recapture suspected serial kidnapper (3news.com)

But he mysteriously escaped from the Takoradi Central Police cells where he was being held.
Samuel reportedly escaped from the cells despite seven Police officers being on duty at the time.
The Police subsequently launched a manhunt for the suspect, describing him as a "notoriously dangerous" man who speaks with Nigerian accent.
However, just under a week after his escape, Samuel has been recaptured by the Western Regional Police.
Relatives of some kidnapped victims were called by BNI officials Friday morning to come and identify the suspect.
While the Police are yet to release an official statement on the subject, the suspect is expected to be arraigned before court soon.